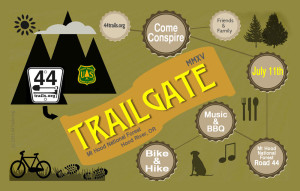 Our mild winter has many of us thinking about and riding our mountain bikes earlier than normal this winter. It's also got us here at the 44 Trails Association planning a summer trail festival day to celebrate and enjoy the 44 trails network. Trailgate 2015!
The details are loose at this point, but the date is set for July 11, 2015. We're seeing a full day of riding (or hiking) on the Mt. Hood National Forest based out of the Billy Bob SnoPark. It's located on the 44 Road a couple miles east of the 8-Mile parking zone.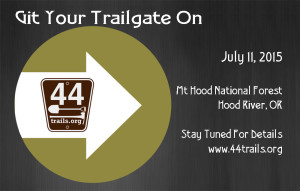 We are lining up plans for an afternoon BBQ and social scene après riding. There's plenty of great camping in the area and plenty of great trails to explore. Save the date for first annual 44 Trails Association Trailgate, and we'll keep you posted with more details as they are available.
If you sign up for our mailing list, we'll send ya the info direct. And we promise not to share your e-mail with anyone else, ever.