July 23 Cooks Meadow Extension Hand-Built Singletrack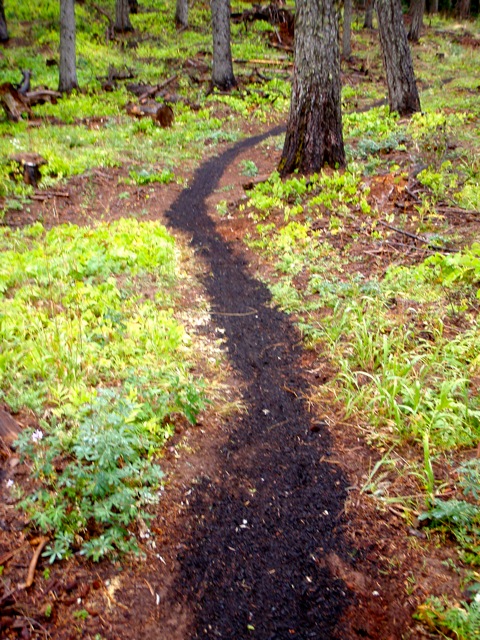 Hey there 44 Trails riders!
Saturday, July 23 is our first full-scale trail work day of the season, and we will be working on the Cooks Meadow Extension Trail.
We've been hard at work prepping the area and now it's hand-built singletrack time!
We need you, of course, plus Metal Rakes, a few McLeods, flat shovels and sets of loppers.
Helmets/hardhats (bike helmets ok) are required as are long pants, work boots and gloves.
We'll probably work 'til about 2pm and will have sandwiches from the awesome NYC City Sub Shop in Hood River for the crew.
Although the trail is arguably just roughed in, it can be ridden, especially the lower half. In fact, riding it will help establish it. So, bring your bike for an aprés trail work pedal!
Want to know more about the trail? check out the map
WHEN: 
Saturday July 23, 2016 @ 9am – 2pm
Meet 9am @ Little John SnoPark on Highway 35
We'll have coffee thanks to Dog River Coffee in HR and sign-in at the SnoPark and then move up to the work site as a group.
PROJECT:
Hand-Built tread work on Cooks Meadow Extension trail.
TOOLS:
Helmet/hardhat (bike helmets ok), long pants gloves, and work boots required.
Hand tools – METAL RAKES ARE TOOL OF CHOICE