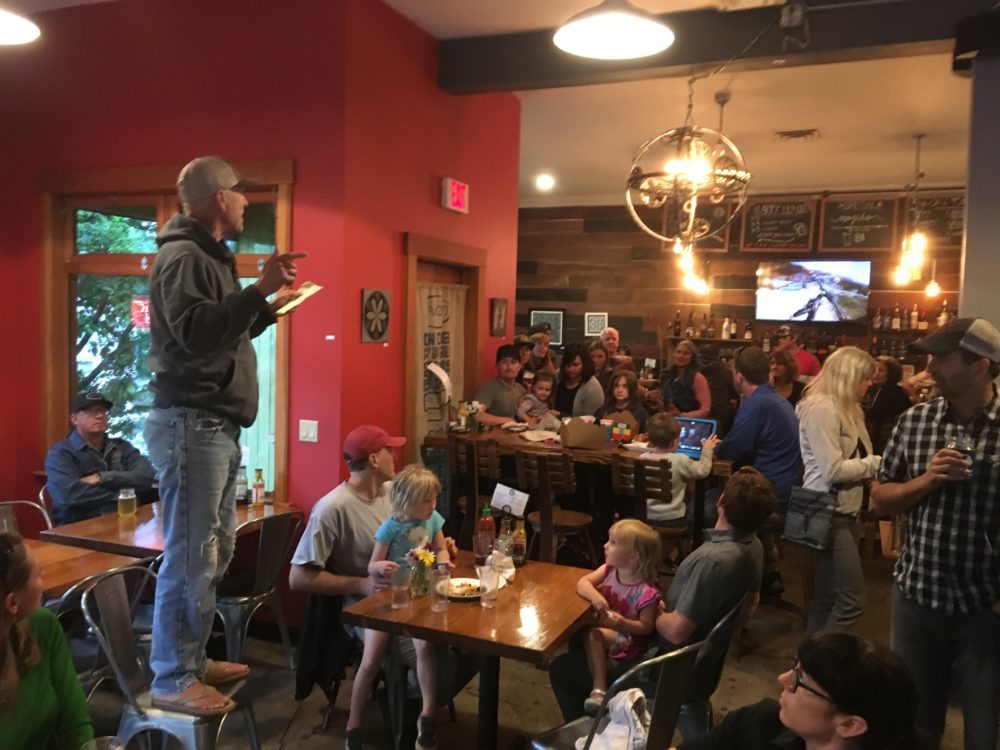 Great turnout last night for our movie night fundraiser! Many thanks to Nick at Kickstand Coffee and Kitchen and all of the bike community who turned out in force to support 44 Trails and our mission to maintain, refine and expand the connectivity of the singletrack mountain bike trails accessible from the 44 Road on the Mt Hood National Forest!
We could not have done it without all of the generous donations from local and bike related businesses! These folks all support the local bike scene and deserve your support in return!
Giro, Dakine, Timberline, Dog River Coffee, Sixth Street Bistro, Mountain View Cycles, Hood River Bikes, Smith, Northwest Graphics, Kickstand Coffee, Dirty Fingers, Hale Construction, Fat Tire Farm, Western Edge Tree Service, Full Sail Brewing and of course we need to thank the USFS for our ongoing partnership!
If you missed the action last night and would like to help support the 44 Trails Association with a financial contribution, you can donate anytime via PayPal: