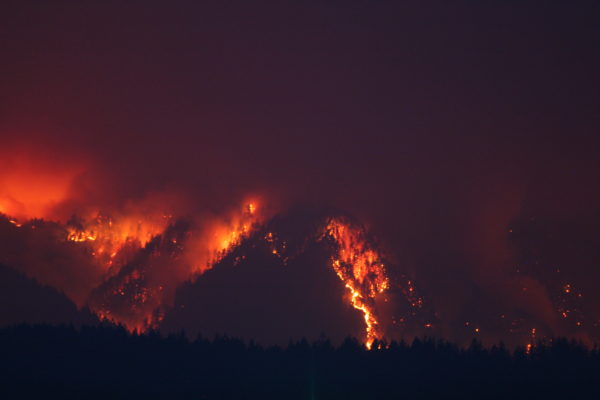 The Eagle Creek Fire in the Columbia Gorge has created a lot of closure notices in the Gorge and on the Mt. Hood National Forest, but the 44 Trails area east of Highway 35 is NOT affected by the closures. The 44 trails and Barlow District are under industrial level fire precautions – no fire, no saws, no shooting – but the trails are open to bicycles, hikers and horses.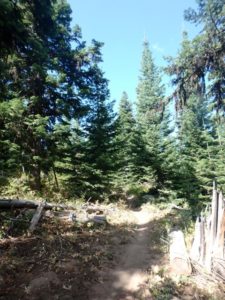 The smoke is primary concern up on the 44 zone and today the area is above the smoke! That's right, it's clear and beautiful up on the 44! Of course, smoke impacts change with the wind and weather, so be prepared for it change.
As for closures related to mountain bike trails – Hood River County has closed all county forest land to recreation for the time being. This closure includes Post Canyon on the west side of town. In fact, the west side of Hood River is under a level one evacuation notice – which means "get ready" to evacuate.
Stay up to date with the latest closure and evacuation notices affecting Hood River and Mt Hood area mountain biking:
To read more about Eagle Creek Fire related closures affecting Hood River County – the Hood River Sheriff's office is the best source of current information: Eagle Creek Fire Closure info for Hood River County
To see the map of Eagle Creek Fire closures related to the Mt Hood National Forest, the USFS is the best source for current information: USFS Mt Hood National Forest Closures as of September 9, 2017