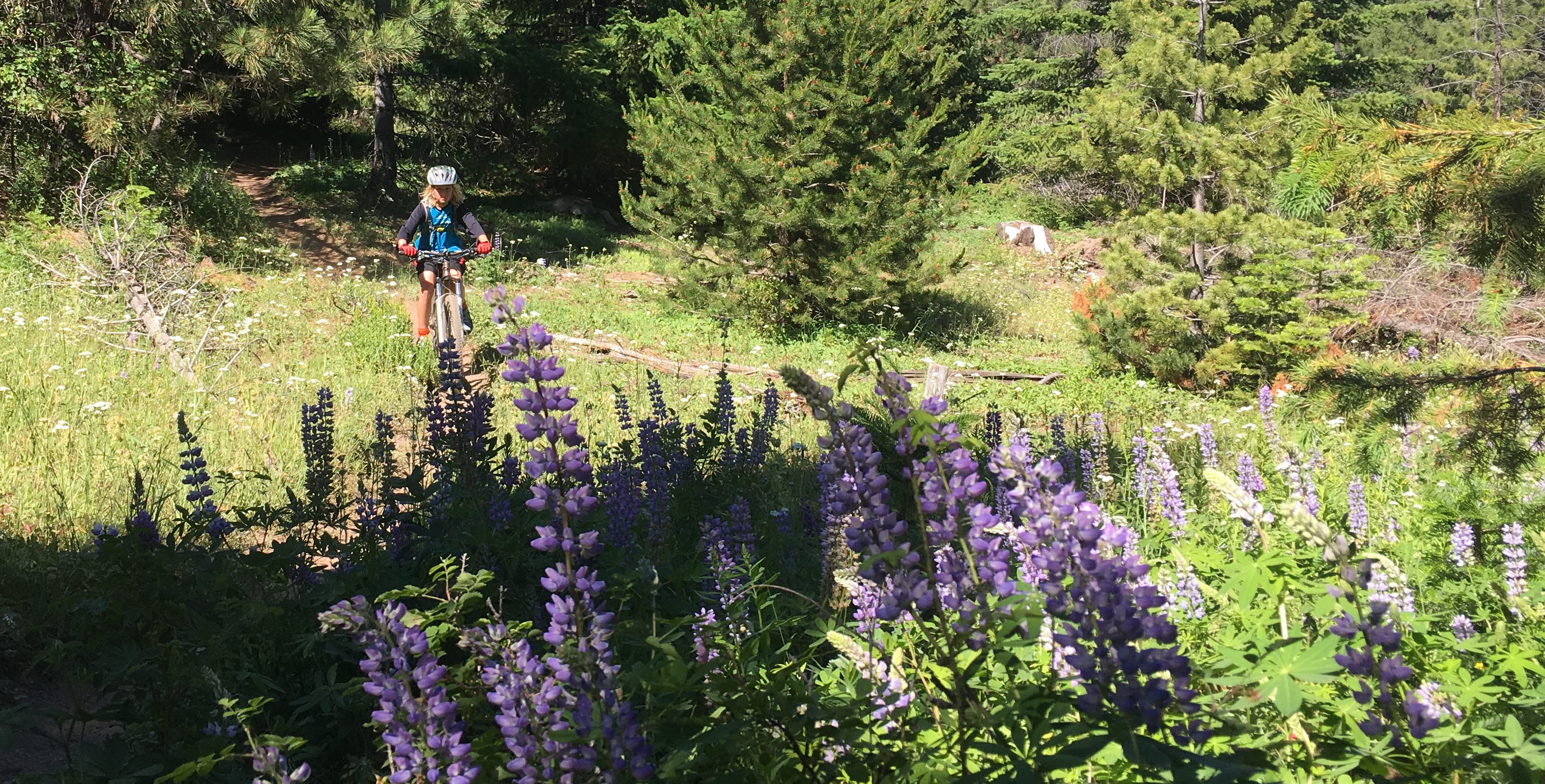 It's wildflower season up the 44 Trails mountain bike network.
Trails are in prime condition right now! Beat the heat in Hood River and head to the Mt. Hood National Forest for some of the best trail conditions of the season.
The wild flowers are peaking and trails are riding great. We've got the bulk of the trail system cleared of downed trees and its just lingering high elevation spots and more remote trail sections (Boulder/Forest Creek/Gunsight Butte) that still have snow and/or blowdown. Lookout, Cooks, Knebal, Eightmile, Fifteenmile, Surveyors, Dog River, Bottle Prairie, etc are all good to go.