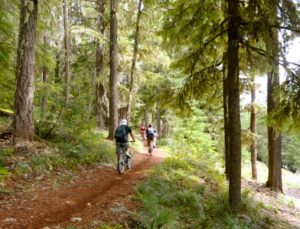 If you have ever been to Timothy Lake, you are likely familiar with the fact that Portland General Electric (PGE) manages some of the area. In fact, PGE manages about 25 miles of mixed use trails—a majority of which are open to mountain biking.
PGE is undertaking a management plan update and are reaching out to the mountain bike community to get some feedback and further guide their process.
Take the PGE Timothy Lake area trails survey!
https://www.surveymonkey.com/r/X8MM375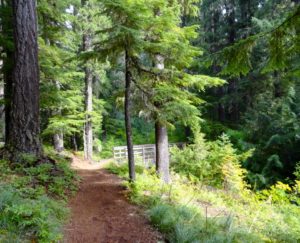 Here are a few words from PGE about the project:
PROEJCT SUMMARY:  As a park of Portland General Electric's (PGE) Recreation Resource Management Plan, we are planning, conducting, and completing improvements to the Timothy Lake trail system in the Mount Hood National Forest.
Projects will include the following:
Construction of four smaller trails to create hiking and mountain biking loops off the main Timothy Lake trail.
Overhaul of the trail wayfinding system around Timothy Lake.
Creation of an adopt-a-trail program for trail maintenance.
Reduction of user conflicts on the trails through signage, reroutes, and new trail construction.
Improvement of the overall condition of the trails:  Removal of safety hazards, mitigation of resource damage, repair of structures, restoration trail tread and travel corridor.
PROJECT TIMELINE:  In 2017 and 2018, PGE will be conducting trail condition assessments, surveying trail users, compiling data, and collaborating with stakeholder groups for the Timothy Lake Trail Improvements Implementation Plan.  In 2019, PGE will submit a completed implementation plan.  The plan will include a 5 to 6-year phased approach to trail improvements and construction.  All improvements will be completed by the end of 2025.